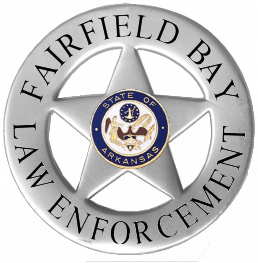 Constable Ingram Philips has received 1,000 additional copies of the City Watch "Neighbors Helping Neighbors" information he introduced two years ago.
"Thanks to a grant from our EMS rescue service, I was able to obtain reprints for the community," Ingram said. "They are at the Chamber of Commerce, DPS 911 Dispatch, as well as other public locations or by calling me at 884-3046."
By reprinting as a tri-fold brochure rather than a booklet, the Constable was able to reduce the cost by 2/3. Ingram donated half; EMS matched. The rescue unit also supported the expense of ten blue City Watch 911 signs FFB Utilities placed in 2013.
City Watch is a Fairfield Bay program. It is a local effort combining important emergency information in a single publication. It provides tips for citizens making missing persons notifications, reporting suspicious behavior, posting house vacancies to the police patrol and other special information.