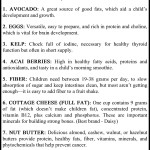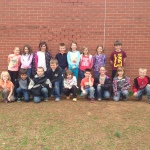 These Shirley Elementary students were recognized for the third nine weeks of school as Star Students of their class. They earned this by exhibiting respectable character and a positive work ethic in their studies. They were rewarded with a special lunch and an extra recess. Kindergarten Mrs. Delonda Powell: Maddie Beck and Colton Barnett […]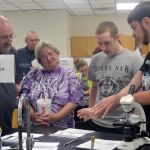 AP Science student Caleb Long (left) discusses the forensics of hair analysis with Nicholas Forsgren and his parents, Bobby and Samantha Forsgren, during Tuesday's Family Science Night in the science lab at Brady-Hipp Arena. The theme of the event was "CSI," and it featured several stations, such as hair analysis, where students and families could […]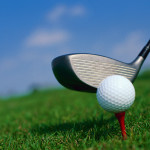 The 7th Annual Tee It Up For Literacy Golf Tournament has been rescheduled for May 30th, at 9 a.m. Lunch and drawing for prizes will follow. For more information call the Fairfield Bay Library, 884-4930. There is still time to sign up your team by calling Josh at the Pro Shop, 884-6018.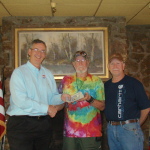 Pictured above is Floyd Winfield from Shirley giving a generous donation of over $1500 he collected by selling crosses made out of horseshoe nails and colored copper wire. He has been selling the crosses in fron of area Wal-Marts. The donation is for the Veterans Handicapped Barge. The current total of donations has reached about […]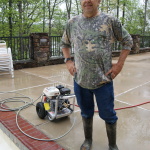 Have you ever considered the work involved in getting our pools ready for spring? If you have never owned a pool, you may not realize how much effort is involved in the annual process. That beautiful pool you enjoy doesn't get that way by itself. It takes lots of hard work and the man behind […]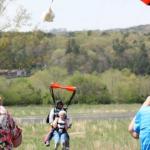 Shirley Rogers, 85 years old, of Fairfield Bay and Freddie Huff, also from Fairfield Bay took the plunge at the Skydive event in Clinton on Saturday, April 11.          
The special election results were overwhelmingly in support of the Street Improvement Bond Initiative- 352 for, 12 against. The next steps are to get the bond release underway and to start the bidding process. It is expected that funding will be available by mid-June. Road work is underway now to replace culverts and prep the […]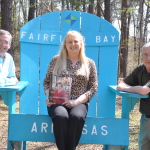 Sonja Keith, owner and editor, 501 Advertising and Publishing, LLC, visited the Bay for a personal tour on March 31. Hosted by Paul Wellenberger, Dwayne Miller, and Erin Taylor of Taylor'd Marketing, Sonja was immersed for several hours in Bay offerings. The tour included the historical complex and Indian Rock Cave, both golf courses, the […]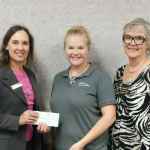 Retail jewelers across the nation were challenged by wholesale jeweler, Alisa Unger, Designs to create a You Tube video featuring three words that describe their experience with cancer in their own lives and in the lives of those they love. An independent panel judged these videos and $500 was donated to the American Cancer Society […]