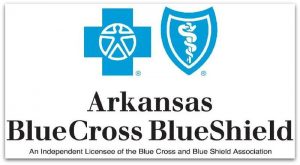 LITTLE ROCK, Ark. (August 7, 2017): Arkansas Blue Cross and Blue Shield has been made aware of recent telephone calls trying to scam our customers. The callers say they work for "Blue Cross," but what they really want is to get people's personal information.
"Keeping our members safe from scams is very important to us," said Curtis Barnett, president and chief executive officer of Arkansas Blue Cross. "Arkansas Blue Cross has specific guidelines for outbound calls. By sharing this information with our customers, we hope to help them protect themselves."
Here are some things Arkansas Blue Cross customer service representatives will never do, will always do, and advice for what to do if anyone is unsure.
We will never:
• Ask for a bank account number*
• Ask for an entire Social Security number
• Ask health information without first verifying your identity
• Call after 9 p.m. CST
We will always:
• Introduce ourselves and the company we represent
• Identify a customer's health plan if it is through an employer. Example:
"This is Mary Jones from Arkansas Blue Cross and Blue Shield calling about your plan with ABC Company…"
• Mention that the call is being recorded for training and
* On rare occasions, customer service representatives may call customers who have issues with their payments.
These representatives will always verify their identities by telling the customer the amount they previously paid.
If people are not 100 percent sure a call is from Arkansas Blue Cross, they can:
1. Ask for a confirmation number and hang up
2. Call the number listed on the back of their insurance ID card
3. Provide the confirmation number to the customer service representative who answers and they will direct the call to the person who originally called.
Arkansas Blue Cross hopes this information helps its customers to protect themselves against phone scams.
Founded in 1948, Arkansas Blue Cross and Blue Shield, an independent licensee of the Blue Cross and Blue Shield Association, is the largest health insurer in Arkansas.
Arkansas Blue Cross and its affiliates have more than 2,700 employees. The Blue Cross and Blue Shield Association is comprised of 36 independent, community-based and locally operated Blue Cross and Blue Shield Plans that collectively provide healthcare coverage for nearly 106 million members — one in three.