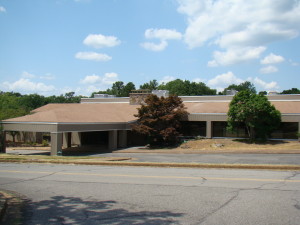 When you read last week's article, you may have thought the renovation of Our Towne Conference & Visitor Center was complete. It's not finished yet, but we would like for you to see the "before" on September 7 so you'll be able to tell your out-of-town friends and family that it will be available very soon – October 2013 – for their reunions, parties and conferences. We want everyone to be part of this community landmark, so, if you haven't reserved September 7, do so now. Several people have agreed to sell tickets, so jot down these names and numbers so you'll be included in this "fun"d evening: Kay Otis 501-884-7274, Vonda Welke 501-270-9119, Celle Newsome 501-884-4210, Ken Winberg 815-218-0894 and Mary Baker 501-884-3785. Tickets are also available at the Fairfield Bay City Office, 501-884-6500 and the Newspaper Office, 501-884-6012. The cost for tickets is $25 (plus food) per person. Make your check payable to the City of Fairfield Bay for your tax deductible donation.
Here's what's happening! When you arrive at 5:30 p.m., the food will be set up on the deck "food court" style for a minimal cost, so you can buy your favorites or try something new. Choose Southern Fried Chicken, Jerry's Famous Jambalaya, The Kirk's Famous "Dawgs" and Jalapeno' Poppers and homemade desserts donated by Mary Baker's "bakers." The monies from the desserts will go to the Conference Center. Sit outside or inside or stand around and talk to friends while you eat, or walk around to see how the renovation is going. Bring your lawn chair into the big conference room so you can listen to the toe-tapping Bluegrass Gospel music planned for this "fun"d event. If you prefer to eat at home, the concert begins at 6 p.m. with our own local quartet, "Sounds of Praise" first on the program.
Cindy Wellenberger, Chairperson of the event, announced this week that "Living Grace," featuring vocalist and fiddler Jason Rapert, has agreed to provide music for this unique "fun" d raiser. He was popular as our Arkansas Senator, but is also known to bluegrass fans in the Arkansas area through his performances with "Hickory Hill Bluegrass Gospel," "Clear Blue and Shady Grove Bluegrass" bands. He began playing fiddle at the age of ten, learning to play by ear with the assistance of his grandfather, Conway Jarrett, a fiddler himself. Jason is an evangelist and conducts missionary and humanitarian projects.
Tim and Jetta McCool are members of the band on banjo and vocals. Keith Gresham sings and plays bass. A recent addition to the group is "flat-picking" guitarist, Carman Davanzo, who is known as one of the best bluegrass guitarists in the State. Another newcomer rounding out "Living Grace" with a classic bluegrass mandolin sound is Bob Steele, who also sings harmony.
"Living Grace" blends the talents and backgrounds of all the members of the band, steeped in that all-engulfing mountain bluegrass gospel sound you hear in small churches all over the south. Get your tickets soon for this unique "fun"d raiser picnic and concert. See you there!