"Hello Again Fairfield Bay!"
We are gearing up for Spring here at the Shelter. We have some wonderful Large Breed Dogs looking for homes.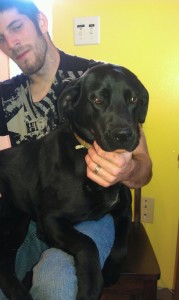 Sam is a black lab mix male, he is approximatley 9 months old.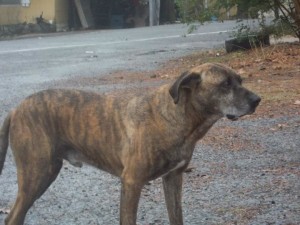 Max is a Brindle Mtn Cur/Plott Hound Mix and is about 7 years old!
There are so many more wonderful Canine and Feline Friends waiting for their Furever Homes!!
Also, we would like to take the time to discuss Policy of the Shelter. FFB cannot always accept owner surrenders, but when we do, there is policy. Any animal released to the shelter must have City License or Proof of ownership IN FFB. There is also a surrender fee of $50 per animal outside of FFB. This also stands for Owner surrenders to the ACO. There is also a Reclaim fee for your animal if it is brought in to the shelter.
Reclaim fee is as follows: First Visit: $5 per day of animal being held (after hold time, animal will be altered and placed for adoption) Second Visit: $25 plus $10 per day of impoundment Third Visit: $50 and $10 per day of impoundment Any subsequent violations must be levied with a fee of $50 AND $10 per day impoundment.
Each owner must show current proof of city license as well as current rabies vaccination on animal. If there are ever any questions about Shelter Policy or Protocol please do not hesitate to call us at 501-884-6417. We are always happy to answer you questions or to help you in anyway we possibly can."