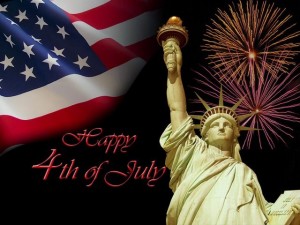 Opens with fun activities in Woodland Mead Park at 9 a.m. Activities include children games, crafts and produce and craft vendors, Arabian Horses, $2 Miniature Golf, food and drinks for purchase.
The Parade will go down Dave Creek Parkway (from convention center) starting at 9:45 a.m. and through Woodlawn Mead Park at app. 10 a.m. Bring your lawn chairs for a good seat.
After the parade the activities will continue in Woodlawn Mead Park until everyone is exhausted.
At Dark the day ends with a Fireworks Show over the water at the marina. For more information. 501-884-3324.