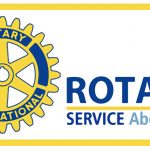 Fairfield Bay Rotary welcomes Mike Masterson as guest speaker for today's meeting. Mr. Masterson is an award-winning journalist who currently writes a column for the Arkansas Democrat Gazette. He also worked as an investigative reporter, a columnist and an editorial writer for a variety of major newspapers, including the Los Angeles Times, the Chicago Sun […]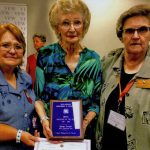 Marge Wright of Fairfield Bay and VFW Post 4513 Auxiliary was recently voted VA Hospital Volunteer of the Year for 2015-2016. She is pictured here with Department President, Terri Gothard, and National Representative, Janice Criswell. "I want to thank our wonderful community for helping me win this award. I couldn't have won this without all […]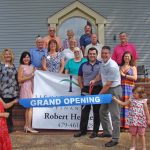 The Fairfield Bay Area Chamber of Commerce held a ribbon cutting for the newest financial service in the Bay. Heritage Creek Financial, owned and operated by Robert Henderson and his son, Tony, (who operates an office in Conway) is located in the Noacon building next to Cravens on Hwy 16. Attending the ribbon cutting were […]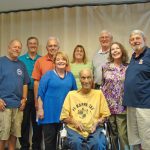 Lifelong friends and members of the Fairfield Bay City Council presented former City Alderman, Larry Castro and his wife, Jeannie, with an Award of Excellence for 15 years of service to the City.

Hello! My name is Lacey Mitchell and I am a Millennial, or a member of Generation Y. That is what the world refers to those of us who were born between 1982 and 2000. To be completely fair, though, I am likely more of one of those people caught in between Generation X and Generation […]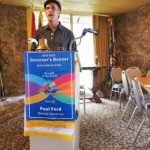 by Fred Hilsenrath In the past, Jackie Sikes told us about her and her husband, Sean's, market. It is a combination business and community service. This time, Sean gave us a view of the Dirty Farmer's activities. It is always encouraging to hear when our residents are trying tohelp people in need as well as […]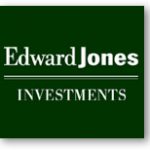 Have you given much thought to collecting Social Security? The answer probably depends on how old you are — but whatever your age, you'll want to consider the best way of incorporating Social Security benefits into your retirement income strategy. Of course, if you have several decades to go until you retire, you might be […]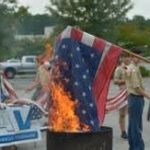 Eight members of the American Legion, V.F.W. Post 4513 and the VFW Auxiliary disposed of 112 worn flag on Flag Day, June 14. Those present were Patti Leitner, Deb Zoelzer, Bernard Sullivan, Lee Johnson, Jim McKnight, Roy Madrid and Rick Pierce. Doug Phillips stood by with the fire truck.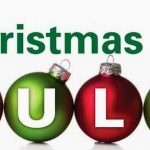 The VFW Auxiliary will sponsor their Annual Christmas in July Craft Fair on Friday, July 15, from 9 a.m. to 2 p.m. and Saturday, July 16, from 8 a.m. to 1 p.m. at the VFW Post 4513 on Highway 330, Fairfield Bay. Rent one or more tables to display your crafts for $15 per table. […]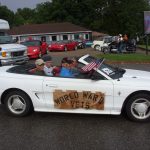 We need your assistance for the parade. If you have a convertible, flat-bed truck, or pick-up trucks that can be used for the parade (with you driving) please call Recreation at (501) 884-6008 or the Chamber of Commerce at (501) 884-3324. Bicycle participation is also encouraged.