The fourth of July is one of the most popular holidays in Fairfield Bay because there is something for everyone to look forward to, and this year is no exception, plus there are two new events. At the Fairfield Bay Baptist Church Expo on Saturday from 8 a.m to 2 p.m. the church parking lot […]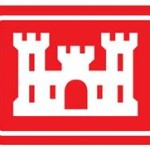 The Independence Day holiday is typically one of the three busiest weekends of the year at the region's lakes and rivers, and this year, will likely be no exception with the long holiday weekend looming. It is a great time for outdoor water fun, but Army Corps of Engineers officials advise everyone to practice good […]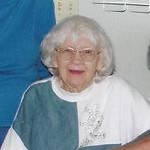 Melva Holmqist King, 92, of Fairfield Bay passed away Sunday June 21, 2015. Born August 18, 1922 in Prophetston, IL to the late Anton and Eliza Gussie Griffigh Holmqist, Melva was retired from the United States Navy. While serving through one war and two conflicts, World War II, Korea, and Vietnam, Melva's military record was […]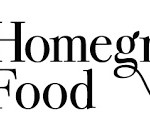 Farmer Ted from Fox, Arkansas will be stationed at the Community Market at Woodland Mead Park in Fairfield Bay on Tuesdays and Saturdays to bring you "fresh from nature" produce.  The first fruit to ripen for the next few weeks is blueberries then, as he harvests, he'll bring his bounty for you to enjoy. If […]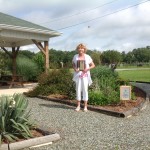 by Cynthia Lacken, Master Gardener, Van Buren County Van Buren County Master Gardeners are pleased to announce that the Hippe Recycling Center's Education Park was named divisional winner of the prestigious 2015 Master Gardener Project of the Year. The recycling center is located in Fairfield Bay and already was the recipient of Arkansas Recycling Coalition's […]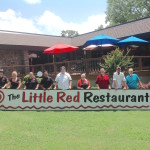 Recognized as a Top Performing Restaurant as Reviewed by Travelers on the World's Largest Travel Site. The Little Red Restaurant at Fairfield Bay announced today that it has received a TripAdvisor® Certificate of Excellence award for a second year in a row, 2014 and 2015. Now in its fifth year, the award celebrates excellence in […]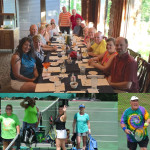 Tom and Denise Martin, Cliffside owner and permanent resident of North Little Rock, coordinated an outstanding, fun filled weekend for tennis enthusiasts from around the state. The group of about 20 arrived Friday afternoon for a weekend of tennis and fun on the lake. Comments included: "Life is always better at the lake!" "It was […]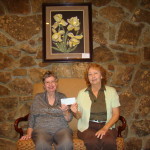 Adele Hartig, Treasurer of Xi Gamma Zeta Sorority of Beta Sigma Phi presents a chapter donation check to Marilyn Robertson of the Log Cabin Museum.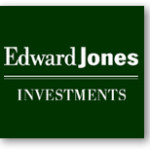 If you are interested in saving for retirement, here's some good news: For 2015, the IRS has raised the maximum contribution limits for 401(k) plans from $17,500 to $18,000. And if you're 50 or older, you can put in an extra $6,000, up from $5,500 in 2014. These same limits also apply to 403(b) plans, […]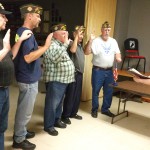 VFW New Officers…these are the newly elected Fairfield Bay VFW officers as of June 1, 2015. From left to right: Pat Hicks (Adjuguant), Harold Pitt (Junior Vice Commander), Randy Baker (Quarter Master), Roy Madrid  (Senior Vice Commander), Al Cartwright  (Commander).